In addition to 
providing
 exceptional
 clinical treatments in South
 West London, Clinic4Sport is very proud to provide pre/post event care and support.
We love the fresh air, high energy environments and helping sports individuals, both amateur and professional, achieve their goals no matter how wild and adventurous they may sound! Not to mention the incredible charities we support along the way. 
We look after mass participation events all year round. From marathons, to triathlons and long distance cycling events (see below for a list of the events we currently cover).  
Services that we offer include, but are not limited to: 
Injury treatment and advice 
Athletic taping  
Pre/post soft tissue therapy 
Event warm-ups  
We encourage event participants to come and see us before the event if they have any niggling complaints, or if they just want to chat through and concerns or worries they may have. We make it so that anyone and everyone can easily contact us if they have an event that they need therapy for. Come rain or shine! 
Our highly qualified, professional team are all knowledgeable sports individuals and love what they do. Their passion is evident through their consistent hard work and joyous caregiving. 
If you are a company looking to hire our injury and massage event services, please feel free to get in touch as we would love to help: 
For a quote, please email: samia@clinic4sport.com 
Our door is always open! If you would like to become a therapist and look after sports individuals at our events, and if you think you got what it takes to join our team, we would love to hear from you! 
Please email your CV to:  samia@clinic4sport.com  
Here is a list of the mass-participation events we are providing Sports Therapy/ Massage & Physio to in 2019: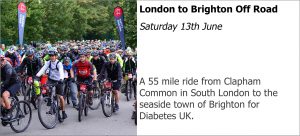 Send us a message
Please contact us if you have an event you would like us to attend or if you would like to come work with us on our events.