Clinic4Sport has a lot of happy clients and we are proud to share what they have said about us with you!
Here's a list of some of our patients' testimonials…
Hi Samia, great to actually meet you yesterday! Hope you had a nice evening. Just a quick one to say Katherine is great, she was very kind and has given me lots of great things to do and think about. She really explains things well which I like, it was a lesson and a physio session at the same time!
I woke up on Thursday morning last week and had excruciating pain in my back, something I'm not used to at all. I had no idea what it was and during the day it got progressively worse so that the pain spread to my neck area. A massage from my partner didn't help and in desperation, I Googled 'physios in Chiswick' and discovered Samia's clinic. I got a late afternoon appointment and she was amazing. She thoroughly checked my health history and spent ages monitoring and manipulating my back. She knew exactly what the problem was and my treatment included acupuncture. I went home slightly sore from the treatment, as I would have expected, but felt so relieved that I'd seen an expert who could help. My recovery was miraculous as far as I'm concerned, the following day I completely forgot I'd even been in so much pain. I had a second treatment three days later and have come away with some useful exercises. I really can't recommend Samia and her lovely team enough.
Philip Brook (Ex-Chairman of All England Tennis Club)
I have worked with Samia and her team for around five years. She and her team have helped me with injuries to my back, knees and elbow.  Their professional and caring approach has been invaluable to ensure I can continue playing sport and I would highly recommend Clinic4Sport.
Thanks, Samia for all your ongoing help!
Hugh Gilroy (Football Referee)
Hi Samia & Daniela,
Just wanted to say- thanks so much! The game went well today and no pain at all- either during or after!!
I really appreciate your help, advice and hard work to get me fully fit for it! @daniela thanks for working on me on Friday too and for sharing the exercises too.
Having suffered with back problems for over 13 years, I have always been sceptical about seeking medical help due to my fear of making things worse (previous experience). I came to clinic4sports to seek help with an acute flare up of sciatica and I can not thank them enough. The pain at its worst was so bad that I couldn't even get out of bed. The techniques utilised helped me get relief from pain that I was suffering with for over 2 weeks. We tried manipulation and acupuncture and although initially I was a bit sore, the true effects of the treatment were felt as promised a few hours after my treatment with Daniela. That together with the light stretching exercises recommended have made a huge difference on a problem that is so physically and mentally draining. She is extremely knowledgeable and professional in her approach and I highly recommend anyone suffering with this debilitating problem to see them. You will not regret it. Thank you guys!
Hi Samia, hope you had a good weekend, I played 90 minutes footie on Saturday (we had no subs) no problem during or after, very enjoyable game too, thanks for your help (again)
Evening Samia. Thank you so much for fitting me in yesterday. Daniela was really good. She fixed me, feeling so much better ! Have a great weekend!
Samia quickly diagnosed a very painful muscle spasm in my back and eased it effectively with massage, acupuncture, supportive strapping and prescriptive stretches. She was very informative and professional.
Samia and her team at Clinic4Sport were aces, from diagnosis to treatment to aftercare, designing a bespoke rehab programme for me to avoid future injury.  The care and attention were the best I've received at any physio clinic.  I felt as if I were treated as a professional athlete and would highly recommend the team.
Daniela Harvey (Junior Tennis Player)
Thank you for the great service once again!
Samia – Thanks for the treatment today. You gave me such a pummelling that this afternoon I went to sleep on the wooden floor of our shed for an hour. No cushions, nothing. Lovely!
Hi Samia, I've been thinking of you over the last weeks. I just wanted to say a huge thank you to you for coming over to see me in those first few days of lock down.  I can't tell you how much I appreciate that. I can't even imagine what lockdown would have been like without that visit and treatment…..  It took a week or so, but that visit definitely helped get get my back on the right track and things have been fine.  I have even been doing a bit of decorating! Thanks again Samia. You are a star.
A really good session (with Steve) I learnt a lot about my body as well as after all the stretching we have done to identify the pain my back feels way better 
! Very enjoyable assessment 
The home fitness session with Olivia was honestly fantastic. I really enjoyed it and for the first time in a long time I experienced DOMS which was one of the best feelings. I have fully completed the exercises through once and plan to complete another set tomorrow. My shoulder feels so much stronger at the minute and definitely much more stable too. The exercises are really helping me. Thanks
Thanks to you guys, Max was able to run this afternoon in the Middlesex indoor champs. He won gold and ran a 2.10 (a sec off his PB). Considering he was 8 seconds ahead of the silver medalist tells me he can run a little faster and considering this was his first race in 5 months, he was really happy. So, from Max and I, thank you all for all the support, help and counselling. He couldn't have done it without you guys! Thank you.
Conor Flavey (2nd Team Poly FC)
Clinic4Sport were fantastic in my treatment & recovery from a bad ankle injury. Their approach & dedication was first class and I would highly recommend them.
I am very satisfied with the service provided by Daniela, She was professional and very knowledgeable and with her treatment she relieve me from lots of pain. I will definitely book another appointment with Daniela as soon as I can. Thank you for your email and I am looking forward to seeing you guys soon!
Kazuyo (Hartswood Tennis Club player)
Very good treatment and exercise after my hip replacement. 10 weeks after the operation I am strong enough to start Tai Chi again. I would highly recommend Clinic4Sport.
Hi Samia, Hope you had a nice weekend, I played 90 minutes on Saturday no problems (even got man of the match). Thanks for your help. PS. I promise I'll retire in the next 10 years 
Jonathan Forbes (Ski Instructor)
Great service from Chris Hicks! Got me back Ski instructing within 8 weeks! I visited late November 2019 with what I thought was a sprained muscle. But Chris identified that I had a torn meniscus. They referred me for an MRI, which confirmed a bucket handle tear. I managed to get seen by a surgeon and Chris looked after my physio recovery for the subsequent 8 weeks. I really enjoyed the program and could feel the progress I made each week. Chris provided fun and effective service. Best part was I got back on my skis after 8 weeks of hard work!
Thanks to Samia for getting me back walking let alone being able to play on beautiful grass courts! This is not the first time that Samia has made it possible for me to compete and I really appreciate the work she does and advice I get in order to enable me to still compete for GB in my age group! Thank you Samia
Hi Samia, could you please thank Daniela for sorting me out last week – I got a PB (second life!) of 55 minutes at the Kew Gardens 10k race. Thanks
I saw Daniela when I had a lot of pain due to bursitis in my shoulder. She gave me a deep sports massage that was sore, but made a massive improvement. She also took me through exercises and stretches to help the problem improve. I couldn't recommend her enough. Great service, price and aftercare.
I'd highly recommend Clinic4sport to anyone. Samia and Daniela have been treating me for longer than 4 years. They helped me achieve my goals as a professional muay thai fighter. They are experienced, passionate, and they care a lot about their patients.
Tristan Marnitz – LOVETennis Junior Player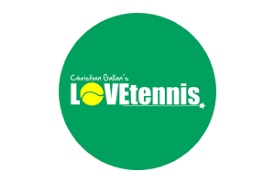 Hey Samia! Quick update on the shoulder Exercises have been great, no pain at all. I've slowly been getting back to tennis, played properly today and yesterday for an hour and a half and there's also been zero pain. So thanks for fixing me up!
Charlie Stockport, Dukes Meadows, General Manager
Samia, please thank Daniela from me as had no more headaches since her treatment.
Tracy Norris, Tour de Force
Hi Samia – thank you for the complimentary massage at Tour of Wessex. It absolutely sorted my neck and shoulders out for my long journey home. Phew!. I've just got to ride the Alps now! (gulp).
Mariam Bolkvadze (Professional Tennis Player)
Samia is amazing! I'm a professional tennis player and she has been very helpful with my injuries and muscle strengthening!
Samia and her team have been brilliant and fantastic support. I went through a significant operation and they helped support me both before and after. What was really impressive was the full array of services her team provided… physio, Pilates, massage, personal training, foot work to name a few. What was also incredibly helpful was the way in which the team adapted for my needs to be flexible throughout my recovering (which is still ongoing!) They managed to get me back on my feet again and building my confidence. I have only the utmost thanks.
Dominic Moniz, Fundraising Events Manager for Diabetes UK

Hi Samia, A massive thank you to your team for their help on the day, they were an absolute delight. Professional, helpful, enthusiastic and great company for our cyclists. Our riders have commented on how much they enjoyed their massages so it was a complete success. Thank you for coming down early in the day, it was nice to meet you properly and I'm sure we'll work again soon. I'll be recommending Clinic4Sport whenever possible. Please pass on my thanks to Modestas, Kornel and Carolyn.
Karen Piefer, Challenge Event Fundraiser for Star Shooting Chase
Hi Samia, I am delighted to give you the fantastic news that our 2017 London Marathon Team has raised a phenomenal £244,521! This is by far the highest amount that we have previously raised in any year, through the Marathon and will make a significant difference to our care service. Thank you so much to you, Kornel and Modestas, for the part that you played in making the 2017 London Marathon such a successful event for Shooting Star Chase. We truly value the time and energy that you all gave to our runners, when they arrived at Central Hall. Your friendly and helpful approach is always welcomed by the runners. We feel that it is so important for us to be able to offer a post-race massage to our team, as part of our duty of care to them. We simply could not do this without you! Your continued support is hugely appreciated and we look forward to working with you again soon! With my very best wishes.
Dear Samia, I just wanted to say thank you for the treatment Mo gave me on Friday, whilst I didn't feel any immediate benefit, after a few hours my terrible headache started to gradually subside and has improved a lot over the last couple of days. My neck stiffness has also improved a bit and whilst stretching released a little which has also helped – what a relief! Greatly appreciated – thank you.
I am delighted to give you the fantastic news that our 2018 London Marathon Team has raised a magnificent £221,653! This is an incredible achievement and will make a significant difference to the support that we offer to the children and their families, who we are privileged to care for. Thank you so much for your tremendous contribution in helping to make this years' London Marathon such a great success for our charity. We truly valued your therapists' hard work on the day, as always. They really looked after our runners in a friendly and professional way and helped to make them feel human again! Please pass on our sincere thanks to your team. Your continued support is greatly appreciated. We couldn't take such good care of our runners without you! With my very best wishes
I have been going here for over 4 years, Daniela has been fantastic. The number of issues she's helped fix is too long to list and still currently helps relieve pain with a long standing back injury allowing me to play social rugby. Something a few years ago I'd given up on. Can't recommend Clinic 4 Sport enough, a friendly and professional service all round.
During my recovery after an operation I was so grateful to find Clinic4Sport to help me. My therapist was Modestas Adomaitis and he proved to be both knowledgeable, personable and very able navigating me through a period of discomfort while my muscles slowly recovered. He also has a nice sense of humour which helped so much during sessions which were often painful. I would say it's down to him that I'm now off crutches and walking again. I thank him and the team for their care and expertise. I would heartily recommend Clinic4Sport. Thanks Mo!
First class team. My treatment has been managed professionally and always with long lasting results which has not happened when I have used other physiotherapists. Recommended.
Dear Samia and the team at Clinic4Sport,
I wanted to say a massive thank you for your help and support at the Stadium Challenge on Saturday. The massages were welcomed by many of the participants. In total, we had 272 participants scale the steps of Twickenham Stadium and to date have raised £39,500 and counting for Shooting Star Children's Hospices. For a pilot event we are really pleased. Thank you again for your help and support at this year's Stadium Challenge.
Greg Richmond, Renegades Hockey Team
I would like to say that your physio services on a Saturday before , during and after our vets hockey matches are outstanding. Since hockey is a physically demanding and sometimes a contact sport for players to be able to have your excellent services before the game to prepare and loosen up, during the game to keep any problems to a minimum and the after the game to treat any injuries or physical needs is ideal and very worthwhile.